Document Shredding is an Essential Weapon Against ID Theft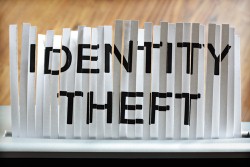 The New York Department of State's Division of Consumer Protection, in concert with the National Center for Missing and Exploited Children and other organizations, held a document shredding event in order to promote identity theft protection.
The annual event tries to help minimize the threat of identity theft in New York. The state is eighth in the country in per-capita identity theft complaints, according to the Division of Consumer Protection.
"Document shredding is an essential weapon in our effort to deter and defeat identity thieves," said Acting Secretary of State Cesar Perales. "The Department of State's Division of Consumer Protection is committed to helping consumers and small businesses safely discard information containing data that could be used to steal a person's identity."
The State of New York urges consumers to shred paper documents that include personal information, such as credit card mailings and bank statements that are more than a year old. Individuals who want to dispose of tax documents should wait at least seven years before shredding them because they may still need these files in case of a tax inquiry by the Internal Revenue Service.
Dumpster diving, the term used for thieves who scrounge through people's trash in search of private information, continues to be an oft-used strategy for committing identity theft.